Hello internet friend. I am honoured that you took the time to stop by to read about me and stare at my face, frozen in time.
My name is Malcolm Monteith. I was born in South Africa, grew up in New Zealand and now live with my beautiful family in Melbourne, Australia.
Before you were born, I studied at the University of Otago in the mighty Dunedin. I completed a Bachelor of Science in Statistics and a Diploma for Graduates in Design. I then promptly moved to glorious Melbourne. It is cold there, too.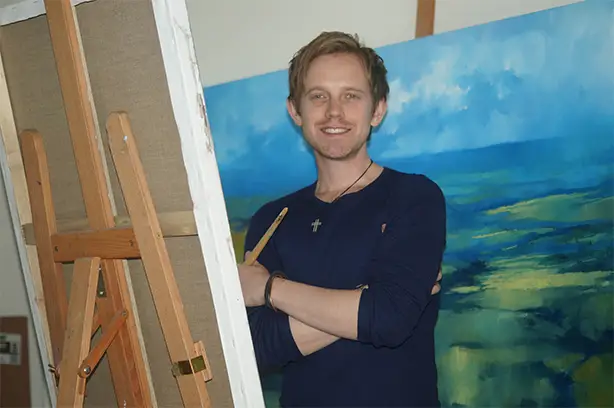 Over the years I have worked in illustration, graphic design and fine art. I use this website to write about anything art related which will hopefully help someone else getting started on their art journey
Thank you for visiting my website, I am most impressed that you are still reading this.
Malcolm Monteith (DipGrad Design, BSc, ABc, DeF, GHi, LMao)